Media Partners
Proudly South Africa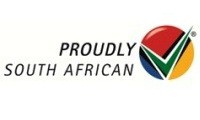 The Proudly SA Campaign, which stems from a strong desire for national pride and patriotism, originated from the 1998 Presidential Jobs Summit called by former President Nelson Mandela. After extensive international research, the Proudly SA Campaign was launched in October 2001.
Proudly SA seeks to strongly influence procurement in public and private sectors, to increase local production and stimulate job creation. This is in line with government's plans to revive the economy so that 5 million jobs can be created and unemployment can be decreased to 15% over the next 10 years under the New Growth Path.
The Proudly SA Campaign fits hand-in-glove with the broader national developmental agenda and the Local Procurement Accord. The Accord is a pact that seeks to boost local industry and create more jobs through localised procurement.
Businesses have to meet specific criteria in order to qualify for "Proudly SA" membership, namely:
• Adhere to high quality standards and provide evidence that the company complies with the requirements of the relevant industry body or recognised standards measure;
• The company's products or services must incur at least 50% of its production costs, including labour, in South Africa, and be "substantially transformed";
• It must adhere to fair labour and employment practices;
• It must be committed to upholding sound environmental principles and standards.
Proudly South African is ISO9001:2008 certified and has a Level 1 BEE accreditation, signifying its commitment to quality business processes and South Africa's development.
BE PROUDLY SOUTH AFRICAN. BUY LOCAL TO CREATE JOBS.