Media Partners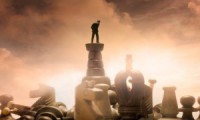 Leadership Awards
Who is the next Nelson Mandela, the next Archbishop Tutu and the next Cyril Ramaphosa? Who has the will to lead by conviction, not committee? Who has the courage to make the right choice rather than bow to fashionable opinion? Who, indeed, will stand up and be counted, and lead South Africa into the future?

Since 1983, Leadership magazine has recorded, promoted and indeed actively pursued the changes in South Africa's political and business landscape.

Luminaries such as Nelson Mandela, Archbishop Desmond Tutu, Patrice Motsepe, FW de Klerk, Richard Branson and many more have graced its pages, guiding readers towards a realisation of the sacrifice, honour and rewards that leadership implies, and inspiring them to adopt the mantle of leadership themselves.

At the same time, Leadership has established itself as South Africa's most-awarded business-to-business magazine. It is in this spirit of excellence that the inaugural South African B2B Leadership Awards has been launched: to identify, celebrate and reward the brand of visionary business leadership that the times demand.

A nationwide campaign will urge South African companies, including State-Owned Companies, to nominate those executives whose achievements and character reflect the values of visionary leadership - outstanding individuals with the vision, courage, empathy, service, clarity of purpose and big, bold ideas to inspire others to unlock their own visionary leadership potential.

Judges of impeccable standing will ensure a credible, objective judging process. Category winners will receive a South African B2B Leadership Award as well as have their stories celebrated in Leadership magazine and national media:

LEADERSHIP IN BUSINESS
- Chief Executive of the Year
- Financial Executive of the Year
- Operations Executive of the Year
- Intelligence Executive of the Year
- Technology Executive of the Year
- Marketing Executive of the Year
- Creative Executive of the Year

LEADERSHIP IN PUBLIC SERVICE
- Leadership in Health Care
- Leadership in Education
- Leadership in Government
- Leadership in Sport, Arts and Culture

Each category will be adjudicated and awarded by an appropriate professional body. Each winner will shine as an example of visionary leadership within a particular field of operation, setting the standard for others to follow – until the next SA B2B Leadership Awards.